Beaufort Lodge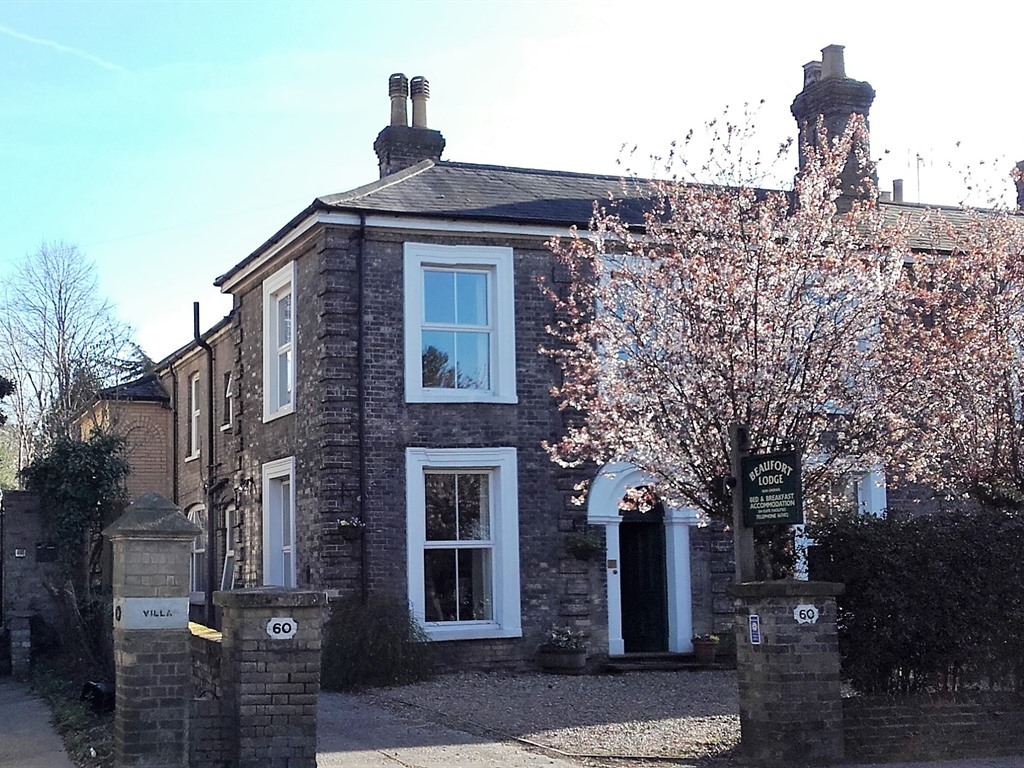 Beaufort Lodge is a 10 minute walk from the centre of Norwich and is within easy reach of various attractions:
the Theatre Royal, the Maddermarket Theatre, the Garage and Norwich Playhouse can all be reached within a 15 - 20 minute walk, as can St Andrew's Hall, Norwich Castle and various other museums.
St John's Roman Catholic Cathedral is a five minute walk away and Norwich Cathedral is around 20 - 25 minutes by foot.
The University of East Anglia, Norwich University of the Arts, the Sainsbury Centre for Visual Arts, John Innes Institute, The Norwich Science Park and The County Records Office are all a 5 - 10 minute car drive away.
The Norfolk and Norwich University Hospital and the Spire Hospital can be reached in 10-15 minutes by car or bus. Earlham Crematorium is less than five minutes walk away and GreenAcres Woodland Burial Park is a ten minute drive.
We have guaranteed parking on the premises at all times, for every guest. But if you are not visiting us by car, we are on a direct bus route from the Bus and Railway Stations. We can also be reached from Norwich International Airport by taxi in approximately 20-30 minutes, depending on the time of day and the traffic.
Within a 5 minute walk there are a number of venues serving food. Opposite there is a wine bar called 'The Workshop' which serves delicious and varied light food, including pizza. The very popular 'Earlham Arms' and 'Black Horse' are also within a 1-2 minute walk. In the city itself every possible type of eating house can be found, including Jamie Oliver's Restaurant which is just a 15 minute walk away! We are only too happy to advise guests where to eat.